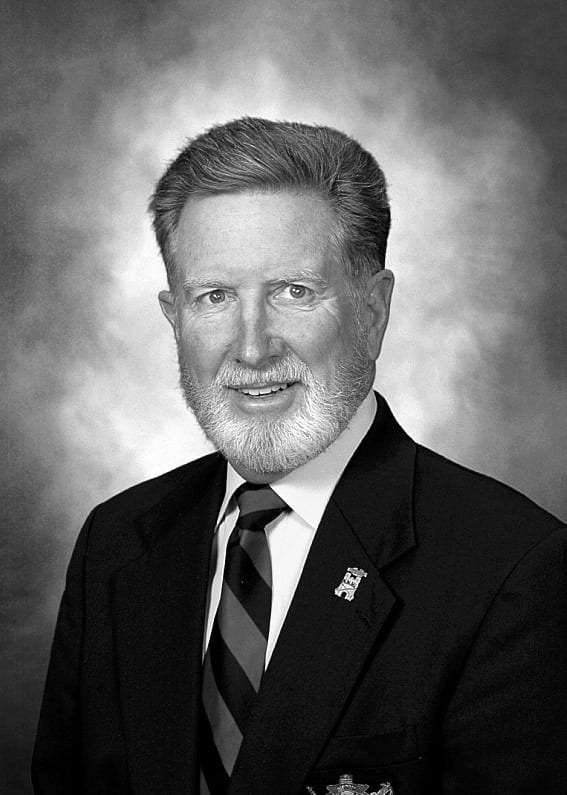 New Mexico Military Institute
Hall of Fame
Seth R. Orell, LTC, U.S. Army (Ret), 1960 HS-1962 JC
Seth Orell arrived in Roswell and at New Mexico Military Institute (NMMI) the "Old Fashioned Way".  He was born at Saint Mary's Hospital and came home to the barracks apartment where his parents lived in the fall of 1942.  Each day he heard the Drum and Bugle corps in the morning and Taps at bedtime.  He took great pride in following his father about the Old Post and playing with his "Big Brothers" known to us as the Corps of Cadets.  As a result of being raised on "The Hill", he later, became a high school cadet in 1957.  During his five years as a cadet, he was both an outstanding scholar and athlete making the Dean's list on many occasions and participated in football, basketball, and track, in both Colt and Bronco Programs.
He was also an outstanding leader, earning the coveted ROTC Distinguished Military Graduate status.  When leaving the Institute, he attended Southern Methodist University where he majored in business administration and was commissioned a second lieutenant of Infantry in the United States Army in 1964.  He retired with 20 years of service. He commanded an Infantry Company in Vietnam and an Infantry Battalion on the DMZ in Korea.
In 1989, Seth answered the call to service by returning to his alma mater, NMMI, to serve as Commandant under three Superintendents, Seth focused his efforts on rebuilding the Corps leadership, while also coordinating the re-design and construction of the new barracks; further instilling pride in the Corps of Cadets.  Cadets from those ten years will remember their Commandant as a man of Duty, Honor, Achievement, Integrity and leadership.
Upon his retirement from the Commandant position he took the New Mexico Military Institutes Alumni Association Executive Secretary position.  His background and over 40 years of NMMI knowledge served him well and drew many alumni to both the campus and alumni sponsored Socials or "Tattoos" across the United States.  He has attended every Trail Ride that has been conducted and volunteers his services to the Alumni Relations Office.  He annually returns to NMMI each year to assist in the teaching of accounting and stays a week conducting classes for the cadets.  He sponsors an annual Leadership Scholarship.  He no stranger to Homecoming and Graduation, and supports Institute events in his home town of Albuquerque, New Mexico.  He and his brother sponsor a social every year at his home to help recruit new cadets and their families, and to also welcome graduates in the area.  He has been a member of the Crossed Sabers Society since its inception.
Seth R. Orell has demonstrated outstanding support and ongoing leadership for New Mexico Military Institute.  His induction into the New Mexico Military Institute Hall of Fame represents his dedication to following our credo, Duty Honor, Achievement.
Inducted for Service this 19th day of October, in the year 2018.