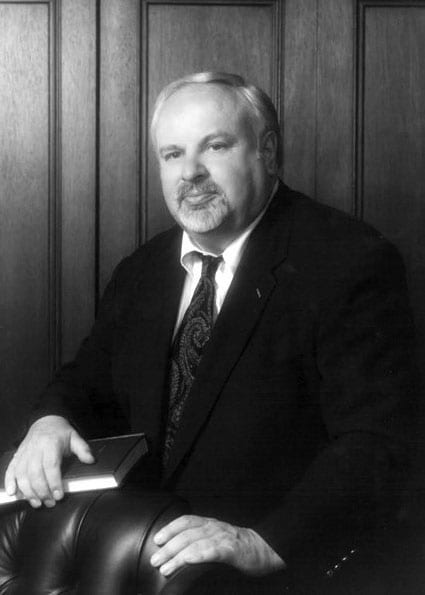 New Mexico Military Institute
Hall of Fame
John Stevens Berry, Sr. 1956 HS
John Stevens Berry attended high school at New Mexico Military Institute, graduating in 1956.  Following his graduation, he attended Stanford and received his Bachelor of Arts degree in 1960. 
He was commissioned in the Infantry and later earned his Juris Doctorate from Northwestern University.  Returning to service as a Judge Advocate, Berry became chief defense counsel to countless service members for the largest court martial jurisdiction in Vietnam.  During this time, Berry was awarded the Bronze Star and the Vietnamese Cross of Gallantry with palm device.  His most famous case during this period was the defense of Green Berets accused in the murder of a double agent.  Referred to in the news as The Green Beret Affair or Project GAMMA.  The case made national headlines and was a marquee case in military criminal justice in Vietnam.  John's memoir about the case and his experiences, Those Gallant Men: On Trial in Vietnam, received great accolades and continues to be read by military historians and legal scholars.
Returning to civilian life after his service, Berry practiced law in high profile cases with Henry B. Rothblatt in New York from 1970 through 1971.  He then returned to Lincoln, Nebraska, to practice regional criminal defense law.  John appeared in court in over two dozen states and argued successfully on behalf of his clients at the Nebraska State Supreme Court, the 8th Circuit Court of Appeals, and the U.S. Supreme Court.  He built a successful practice dedicated to fighting for his clients and became Nebraska's preeminent criminal defense attorney.  Due to his reputation and service as a Judge Advocate, he was selected to go to Japan to defend an American Sailor who had been charged in the largest drug bust in the history of Japan at the time.  John became a Fellow of the prestigious American Board of Criminal Lawyers and served as president of the Nebraska Criminal Defense Attorneys Association and Inns of Court.
Inspired by his time in Vietnam and the experiences of all three of his sons serving in Iraq or Afghanistan, he expanded his practice to also focus on Veterans' disability claims.  His firm has represented Veterans living in all 50 states and abroad, and grew fast enough to be one of Inc Magazine's 5,000 fastest growing private businesses in 2017 and 2018.
Because of his legal knowledge and insightful analysis of current events, he hosted the two-hour daily drive time talk show "The John Stevens Berry Show" on the AM radio station KLIN, then later on FM for KZUM, from 1997 to 2001.
During this period John was contacted by Caril Ann Fugate, the accused accomplice of Charles Starkweather, Nebraska's most notorious serial killer.  Berry decided that a 14 year old should have been clearly seen as an unwilling victim rather than an accomplice, so he resolved to seek out her pardon.  As the proceedings continued, he also co-authored a book in her defense titled The Twelfth Victim: The Innocence of Caril Fugate in the Starkweather Murder Rampage. 
Due to his tremendous success and impactful role in the community, the Governor of Nebraska and future Senator Ben Nelson declared August 1, 1997 to be John Stevens Berry day in the state of Nebraska.
John Stevens Berry has dedicated his life to service of the country, his fellow service members, his family and the liberty and defense of all Americans.  His selfless service has certainly furthered the New Mexico Military Institute credo of Duty, Honor, Achievement.
Inducted for Eminence this 19th day of October in the year 2018