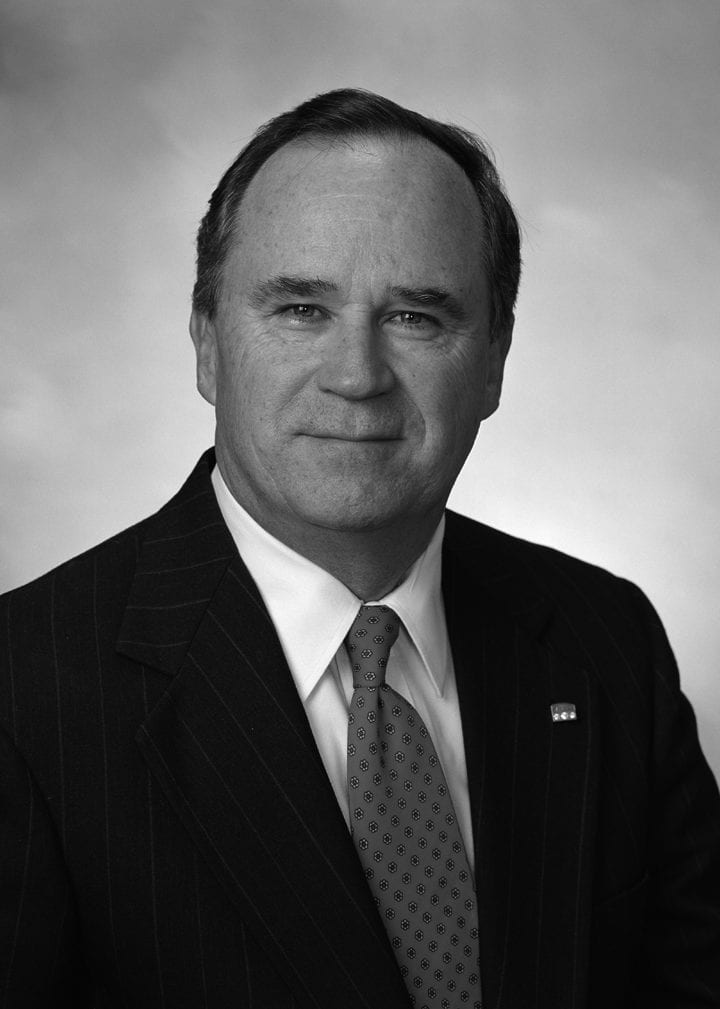 New Mexico Military Institute
Hall of Fame
Capt W. Lance Benham, III, USN (Ret) 1967 HS
Lance Benham attended New Mexico Military Institute from 1965 to 1967, attending the high school division.  He was selected as Best New Cadet and was on the Dean's list, Commandant's list, and the Superintendent's list both years he attended the institute.  He graduated with the rank of Staff Sergeant, at that time the highest rank allowed for a third classman.
Following his graduation from the Institute, Lance attended the University of New Mexico for one year before receiving an appointment to the United States Navel Academy.  He graduated "With Distinction" from the Naval Academy in 1972, with a Bachelor of Science degree in Oceanography.  Among several honors he received at the Naval Academy were the Captain CGN Hendrix, USN (Ret) Award for excellence in Oceanography, and the distinguished Burke Scholarship, a full paid scholarship for graduate school.
Following three years of sea duty, Lance attended graduate school at MIT, graduating in 1977 with a Master's degree in mechanical engineering and a second Master's degree in Naval Architecture and Marine Engineering.  During his service Lance was selected for early promotion to Lieutenant Commander, Commander, and Captain.  Lance served from 1982 to 1997, retiring at the rank of Captain.
Following his active duty, Lance joined the Benham Group, a nationally prominent architecture-engineering design form founded in 1909 by Lance's grandfather.  Lance fostered the growth of the company from approximately 300 employees to 900+ through organic growth and the acquisition of several other complementary companies, ultimately known as the Benham Companies.  Lance rose to the position of President and CEO of the business, which grew to be in the top 1% (by annual revenues) nationwide among all design and design build firms.  Under Lance's leadership, the Benham Companies were recognized both regionally and nationally with over 70 planning and design awards.  The more prestigious awards are:  The Honor Award from The Air Force Material Command, The Merit Award for Design from the United States Space Command/NORAD, The National Design-Build Award for best project from Design-Build Institute of America for Geothermal Cooling system, The White House Closing the Circle Award for model Validation & systems Certification Test Center, Sandia National Laboratories, Albuquerque, New Mexico, Award for Excellence in Design from the Chief of Engineers, United States Army Corps of Engineers, Honors Award for Excellence in Architecture, Merit Award for Public Space Design from Naval Facilities Engineering Command.
Lance has also been active in many civic and charitable work projects during his career.  He has been the recipient of numerous "Distinguished Service" and philanthropy awards. He has served on the Board of Directors of the National Cowboy Hall of Fame and served on the Board of Trustees of the New Mexico Military Institute as well as many others.
Lance Benham has lived and continues to live a life of "eminence".  Due to his body of work in academics, military service, private business, and civic and charitable causes, he has furthered the New Mexico Military Institute credo of Duty, Honor, Achievement throughout his career.
Inducted for Eminence this 19th day of October in the year 2018.