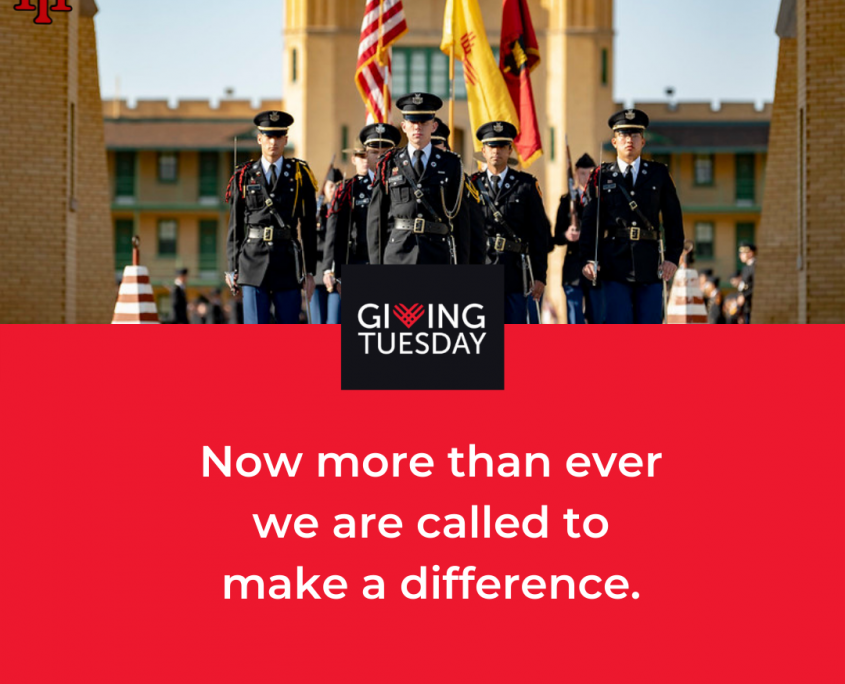 SAVE THE DATE
Tuesday, August 30, 2022
is Giving Tuesday for NMMI
On Tuesday, August 30, 2022, alumni and friends will come together for one day of giving to support the Corps of Cadets with donations for need and merit-based scholarships.
HOW DOES MY GIFT BENEFIT THE CORPS OF CADETS
During the 2021/2022 school year, over 88% of the Corps of Cadets received $1,200,000 in scholarships.
WAYS TO GIVE
Give by phone with a credit/debit card or pledge – call 575-624-8254
Online with a credit/debit card at www.alumni.nmmi.edu/givenow
GIVING TUESDAY HOURS
Online from 12:00 am to 11:59 pm MDT
By phone from 7:00 am to 8:00 pm MDT
HELP SPREAD THE WORD
Please help spread the word about NMMI's Giving Tuesday by emailing this to your friends and family. Every gift helps make a BIG DIFFERENCE to give young men and women an NMMI education and experience.